" I think that the best thing about living in Dallas is the food and coffee. It's absolutely amazing and they've got a little bit of everything. It's also a huge city than encompasses a lot of areas all under the banner of "Dallas", so you've always got something to do and there's always something going on. Just about everything that's popular in the world eventually comes to Dallas. "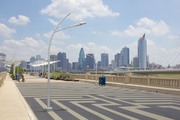 Shop
I love the really tiny art co-op style shops where local artist will feature their prints or wares, such as We Are 1976 [313 North Bishop Avenue]. They've got really cool stuff there that's totally one of a kind and unique to Dallas.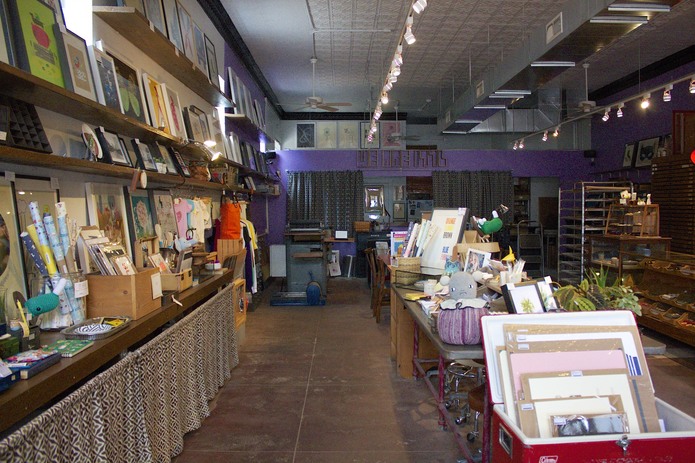 I also love Yarn & Stitches [15615 Coit Rd #206], my local yarn store. You can show up any time of the day and find the space packed with avid knitters. There's an abundance of huge chain craft stores, but the little guys thrive here as well. There's Fabrique, if you're looking for really unique or hard to find fabrics. There are even bead outlets where you could find any piece of jewelry making paraphernalia to suit your needs.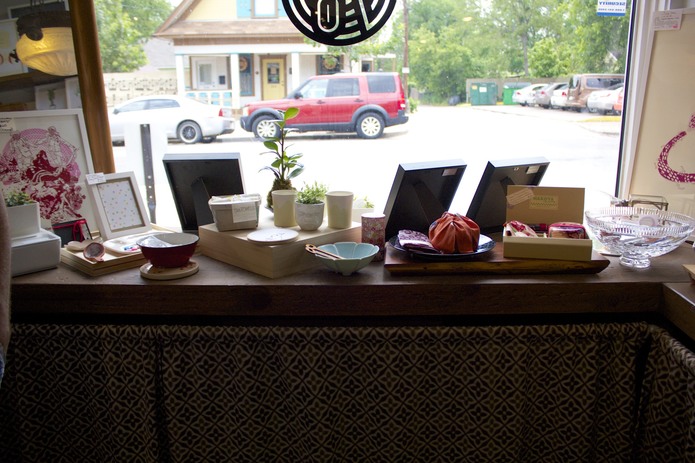 Every weekend in Dallas there are craft fairs and farmers markets, weather permitting, and basically every park is full of people selling their wares as well as produce, jams and other goods.
Eat & Drink
Also, did I mention the food? Everything I do in Dallas, no matter what it is, is basically just a ploy to facilitate my eating habits. I highly recommend Scardello [3511 Oak Lawn Avenue] (a cheese shop), Hopdoddy [6030 Luther Lane #100], Corner Market [3426 Greenville Avenue] or Oddfellows [316 West 7th Street] when you're on the hunt for something savory. We've got a lot for the culinarily inclined.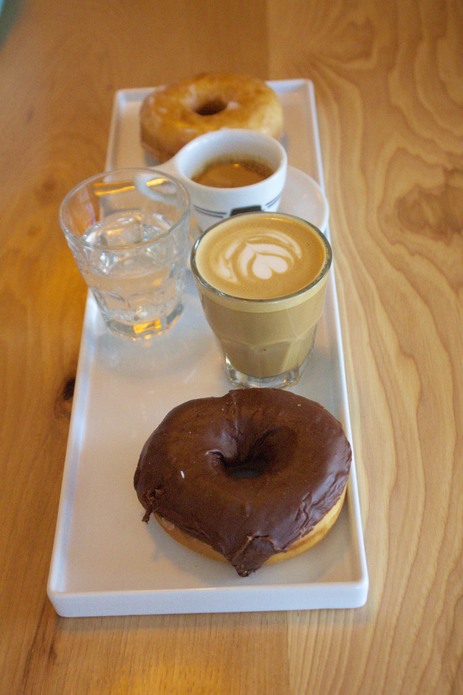 Emporium Pies [314 North Bishop Avenue], Houndstooth Coffee [1900 North Henderson Avenue], State Street Coffee, Glazed Donuts [2644 Elm Street], Steel City Pops [2012 Greenville Avenue] and Dude, Sweet Chocolate [408 West Eighth Street] are all hallowed ground as far as I'm concerned. These places can literally do no wrong.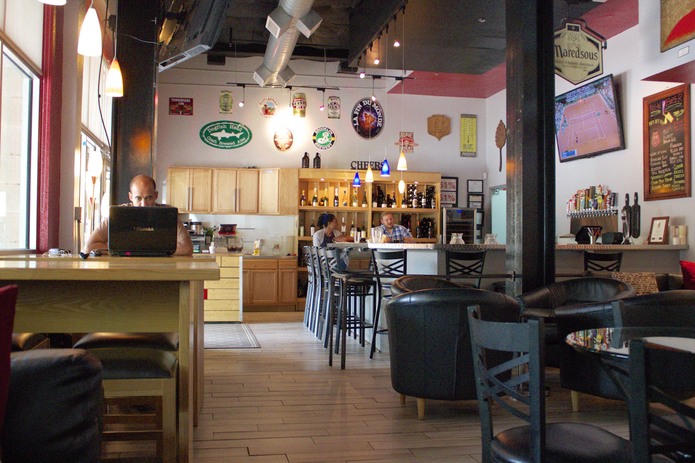 The craft beer scene here, and craft cocktail I guess, is huge here in Dallas. We're all about homegrown and Texas proud and you will find a number of bars that serve only Texas made beer. You can also go straight to any brewery and take a tour and test their goods. There are so many amazing bars that I can't even create a list small enough for recommendations but I love Bishop Cider [509 North Bishop Avenue] and The Truck Yard [5624 Sears Street]. At one you can get amazing ciders made on site, at the other you can get an alcoholic Trashcan Punch slurpee. You really can't go wrong.
Craft
I love to go to Houndstooth Coffee [1900 North Henderson Avenue] to craft, or Yarn & Stitches [15615 Coit Rd #206]. A lot of the independent craft stores have taken into account the community that they are trying to attract so they've usually got a space set aside for crafters and classes. You cannot walk into a cafe in the Bishop Arts District [Bishop Arts District] on the weekends without seeing a table set aside overflowing with yarn and fabric.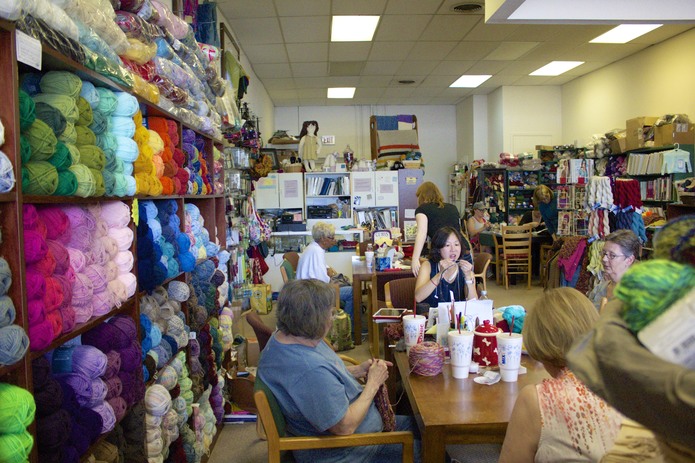 The great thing about Dallas is that there's a club for literally everything. All you have to do is search for it, and if it doesn't exist you can make it yourself and someone will be interested. The Texas Fair is a huge deal here in Dallas and they do all sorts of craft competitions and all the local craft groups enter. Knitting and crochet easily have the most specifically dedicated groups, followed closely by scrapbookers I would say.
I go straight to the source and check out the indie crafts stores themselves as well as local forums where people post intended crafts get-togethers. When the weather is nice you can basically show up at a park and chose between doing yoga or knitting a sweater.
See Something Special
Did I mention the eyeball? Also, you literally can throw a stone in downtown without hitting a piece of art. There's a sculpture or modern art piece on every corner basically.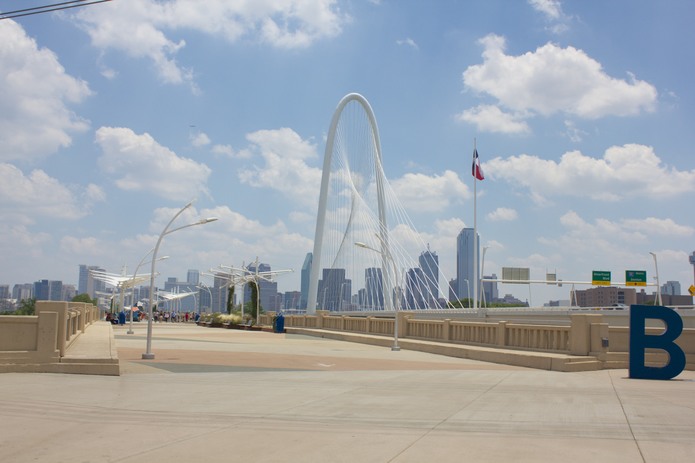 A sunburn. Nothing proves that you've been walking around seeing the sights of Dallas like a "T-shirt Tan" as we call it. Aside from that you get free glassware for the price of admission to any brewery tour and a Pegasus (the symbol of Dallas) would make excellent proof of your visit to Texas' finest city.
Inspiration
I just love the energy of Dallas, especially downtown. There's the Perot Museum [2201 North Field Street], which is relatively new and an amazing must see for anyone traveling through. This is the place to bring out your inner science geek. I also love the Bishop Arts District [Bishop Arts District], which is a newly revitalized part of Dallas with the coolest shops, best food and quaintest community. There's also the West End and Deep Ellum [Deep Ellum] where the walls are lined with art and the artists tend to run amok.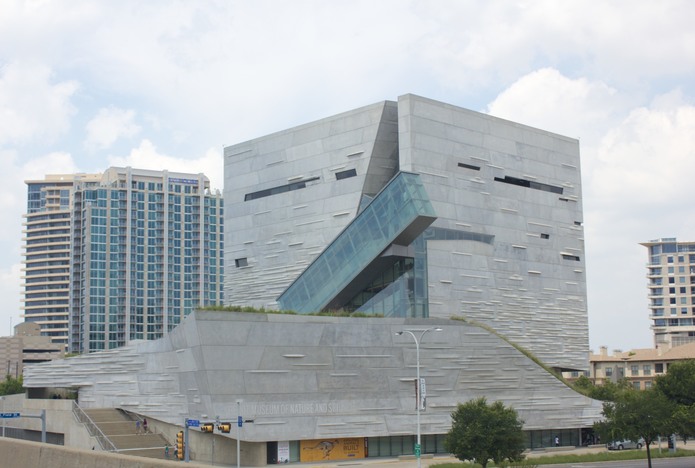 There's the Perot, the Dallas Museum of Art [1717 North Harwood Street], The Crow Collection of Asian Art [2010 Flora Street] as well as two opera houses, the symphony and a revolving door of festivals. There is no limit to the number of small and strange attractions that you can find here in Dallas. Did I mention that we killed one of the presidents? JFK was shot in Dealey Plaza and you can actually visit the site as a tourist attraction, as well as the 6th Floor Museum [411 Elm Street], the exact site where Lee Harvey Oswald shot him.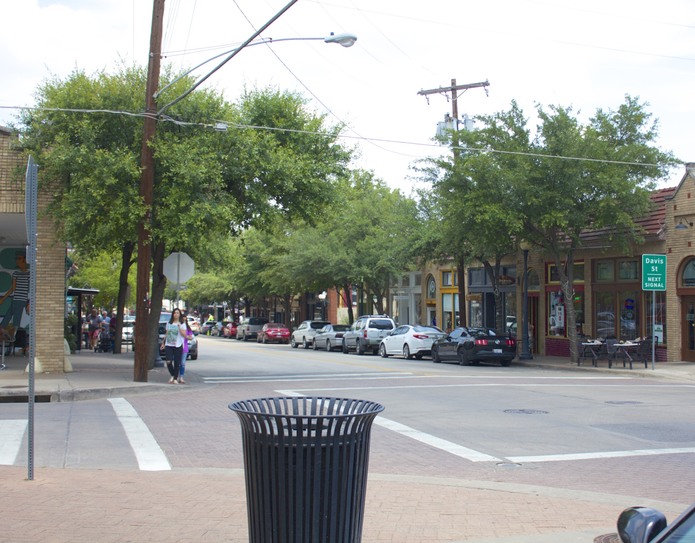 There is a gigantic eyeball. No joke. The story goes that a building got torn down and the city was pressuring the guy that owned the property to hand it over to have something built there, but instead he just put a gigantic eyeball smack dab in the middle of downtown and called it art. It's by far one of our weirder attractions.