" For most people, the best thing about Salt Lake City is the seriously kickin' skiing and snowboarding, as well as some of the best rock climbing, hiking/trail running and mountain biking in the world being just a short drive away. But there are a whole lot of fun things to do here that don't involve going outside, and a subset of the population who doesn't even consider themselves to be athletic or "outdoorsy" having a great time going to various art gallery events &/ or living the bar scene. For me, the best thing is fall when the leaves are changing colors, the Farmer's Markets are still open, its nice enough to hike and go to parks. Also, Halloween and Dia de los Muertos is coming in Fall and Salt Lake City has a lot of events for these holidays all over downtown in art galleries, restaurants, haunted houses (which SLC is nationally-known for) and bars. Another of my favorite things about living here is some of the greatest movies come through here during Sundance Film festival in January, and you can see some of them right here in Salt Lake. Or go up to Park City, which is less than an hour, depending on the roads, and take in the whole movie-going, star-watching, bar-hopping experience. "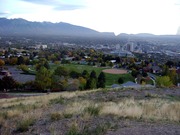 Shop
Raunch Records [1119 E 2100 S], The Heavy Metal Shop [63 Exchange Pl] and Unhinged [2165 S Highland Dr] are the best local shops and H&M [6187 S State St] and Forever 21 [51 S Main St #162] for non-local.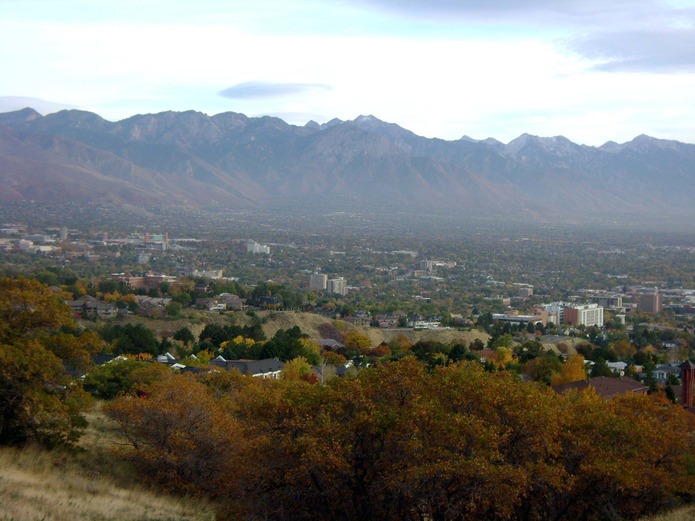 Some of the best places I know for buying craft supplies in Salt Lake are Zim's, Blazing Needles [1365 S 1100 E], Wool Cabin [2020 E 3300 S #11], Jo-Ann's [1311 E 3300 S] and Michaels [2 E St].
If you're in town & looking to sell some of your handmade items, look out for the Urban Flea Market- open Monthly, on Sundays from June to October on 600 South and Main st.
There's also resale shop Pib's Exchange [1147 Ashton Ave], and Unhinged [2165 S Highland Dr], a resale shop with lots of local artists/crafters.
A great place to sell & buy handmade things is Craft Lake City [351 W Pierpont Ave #4b, Slc] at the Gallivan Center is usually in the last weekend of August. Same with the Downtown Farmer's Market [] (Saturday from 8 am – 2 pm June to October, and Tuesday evenings 4pm to Dusk, August to October at Historic Pioneer Park 300 S. 300 W.) or Craft Sabbath [1358 West 1300 South] Sundays in the winter months at the downtown library on 210 E. 400 S.
Eat & Drink
The greatest Molé and Mexican food is at the Red Iguana [736 W North Temple]. You've just got to eat there and you'll see why there is almost always a line when you go there!
For Japanese food I have two places I love: Koko Kitchen [702 S 300 E], which is a little more casual, but very good. The other place I love is the Kyoto [1080 E. 1300 S.], they have great Japanese food- the tempura, the sushi, everything I've ever had is superb. My dad lived in Japan for a while and he really enjoyed eating here.
Market Street Grill [48 W Market St] is the greatest all-around restaurant, for every meal. Especially for seafood which is flown in fresh. They have great breakfast specials too. If you're a vegetarian I'd suggest somewhere like Oasis Cafe [151 S 500 E]. And for pizza until 2 or 3 am – or anytime- go to the Pie Hole [344 S State St]. They have vegan pizza, or regular vegetarian pizza, and all sorts.
For really fabulous Mexican seafood, go to Mariscos La Costa de Nayarit [4865 W 3500 S, West Valley City, UT 84120, USA]., they're just west of Bangerter Highway. I love the Camaron Cocido (Baked Shrimp) Tostada, it is so delicious and their Costa Azul (Shrimp and cheeese wrapped in bacon) is truly delicious. They also have great taco stand- style tacos, for the same price but better than the taco stands.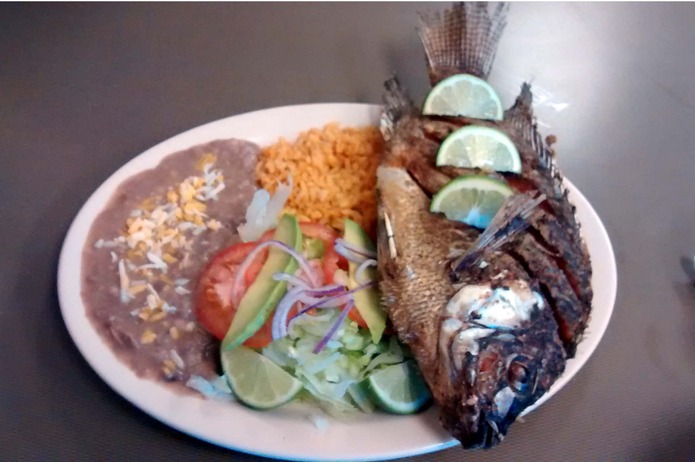 Lamb's Cafe [169 S Main St] has great breakfast, the buckwheat pancakes are really good, but so is everything else. Mestizo Coffee [641 W North Temple #700] is a great place to go also, 631 W. North Temple.
Great Harvest Bread [905 E 900 S] has really good cookie bars and bakery yummies, like cinnamon rolls – you can get a roll and a cup of coffee and sit outside if the weather is nice and do some nice crafting. Then check out the whole 9th and 9th area because there are a lot of great little boutiques and shops in the area.
Brewvies Cinema Pub [677 S 200 W] is good to have a beer & check out a good movie. Burt's Tiki Club [726 S State St] has good bands blowing through and cheap drinks. The State Room [638 S State St] also has some pretty good bands play there. I've seen a lot of great bands at In the Venue [579 W 200 S]/Club Sound 579 W 200 S, Then there's Piper Down [1492 S State St] -an Irish-pub. Head to The Garage [1199 Beck St] for some good local bands, or The Urban Lounge [241 S 500th E]has a local band night each month. For all-ages shows check out Shred Shed [60 Exchange Pl] and Kilby Court [750 Kilby Ct].
Craft
Some nice places to hang out and craft are the Salt Lake Library Downtown [210 E 400 S] location, which has lots of great crafting, crochet & knitting dictionaries, books, magazines, and it is really a nice facility indoors and outdoor with a great little coffee shop that has good food too. There are a bunch of other coffee shops within walking distance from here and Trax [Trax, South Salt Lake, UT, USA] is on the same street as well. There's also The Coffee Garden [878 East 900 South]., Liberty Park [600 East 900 South], and Sugar House Park [1400 East, 2100 South] is also very nice.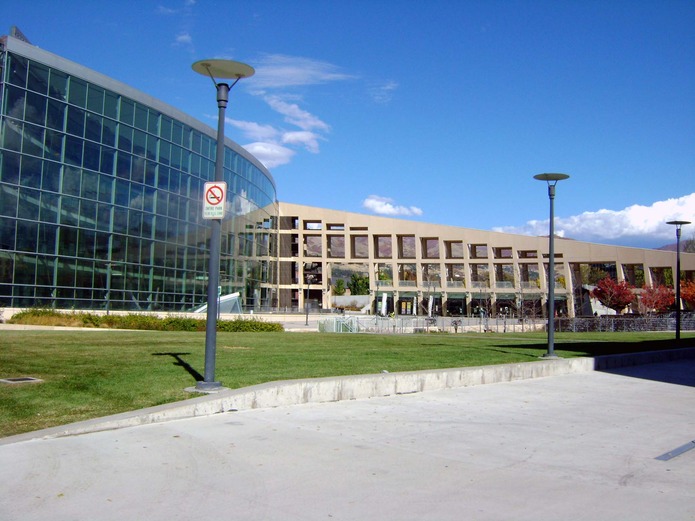 The Salt Lake Stitch N Bitch meets Sunday and Tuesday evenings at the Jitterbug Coffee Hop [1855 South 700 East], the longest running group of knitters or crafters that I know of can be contacted on their yahoo page. I would try that first before Facebook, but things may have changed since I contacted them last.
See Something Special
Gilgal Sculpture Garden [749 E 500 S], a bunch of trippy statues that you must see; a local sculptor named Thomas Child made them himself & people used to sneak onto his property to look at them. Then it was opened to the public, so it is now a legitimate park, and you can actually see all of these statues without sneaking in the backyard at night. Which is how many of Salt Lake City's locals used to see it...
If you are here for the Salt Lake Comic Con, you're bound to see an odd site! This year, I saw Batman with Robin on the back on his motorcycle, with Robin holding a large cane/scepter high up in the air as they drove past me at the intersection.
If you are here while the Haunted Houses are open, those are definitely odd sites to check out and during the same time of year (fall, before Halloween) there are corn mazes and labyrinths to walk through as well. At the University of Utah, there is a labyrinth & an area up there to sit and hang out, maybe do some portable crafting, or just relax.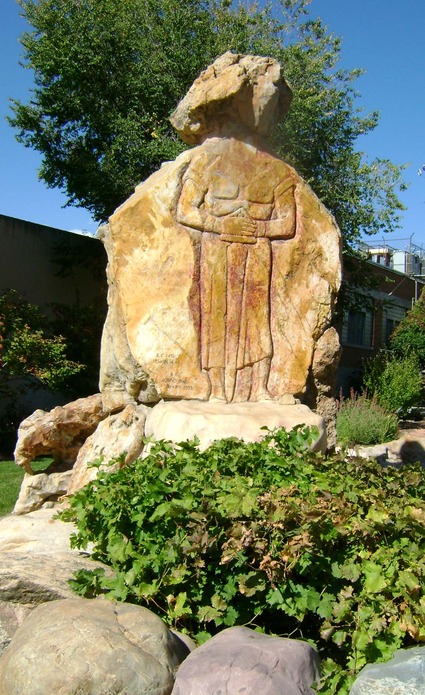 Finding a good souvenir should be very easy if the Downtown Farmer's Market [] is open, or the Utah Arts Festival is going on (usually that is the end of June in Library Square). Also look for local art at the 9th and 9th Market, Craft Sabbath, and the Gallery Stroll. But you can also try the Utah Museum of Fine Arts [410 Campus Center Dr] gift shop, Cabin Fever in Trolley Square [600 South 700 East], The Library Store [210 East 400 South]., The Leonardo [209 East 500 South], the many shops along 300 South in the same area as the Library and Leonardo. There are a lot of local artists and crafters represented at these shops and boutiques in this area along 300 South/Broadway. There's also the Park Silly Arts festival, Ogden & Provo's Markets as well- all of which are approximately 30-40 minutes from Salt Lake.
Inspiration
The Utah Museum of Fine Arts [410 Campus Center Dr] has "3rd Saturday", which provides free admission and exhibit-related craft projects for children and is very fun to attend whether you're a local, student, or visitor!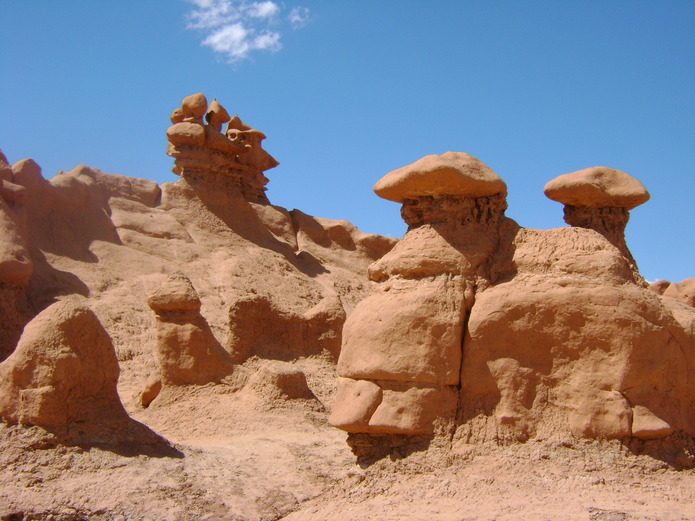 The skiing is the attraction Utah is known for & Alta is the greatest! So try going there for skiing. If you want to try cross-country, or snow shoeing, you can rent snow shoes for really cheap in town and go to the Mountain Dell Golf Course [I-80 Exit 134] for some free snow shoeing or cross-country skiing. Snow shoeing & cross-country skiing can be totally laid-back for those of you who are scared of skiing, it is like hiking, but in the snow! I've seen deer just 15 feet away from me at Mountain Dell while snow shoeing.
The Haunted Houses in Utah are supposed to be the best in the country & they re-work them each year to scare the pants off you even more. Nightmare on 13th [320 West 1300 South] is like the most famous of the main ones, and Fear Factory [666 West 800 South] looks really huge and cool & got great reviews, but I've only driven by that one.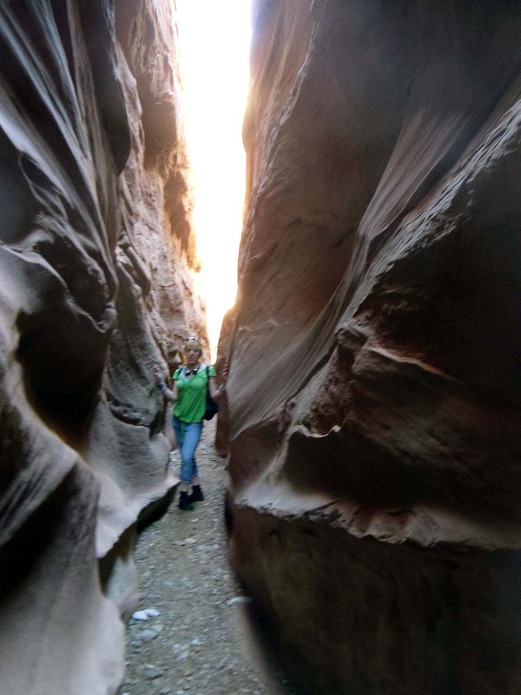 For a really great view of Salt Lake, drive above the Capitol, near Ensign Peak [Ensign Peak] and get out of your car and take a picture. For a greater view plus a awesome view of the Great Salt Lake, you can do the very short hike up Ensign Peak- about 15 minutes or so is all. Just park your car near the monument for Ensign peak, take your camera and follow the signs. Red Butte Garden [300 Wakara Way] at the University of Utah is a very nice place to take photos, hike, hang out and they even have concerts there. Drive up Emmigration or Big Cottonwood Canyon [Cottonwood Heights] for beautiful fall colors and nice close-by hiking or pretty drives. There's really amazing climbing and bouldering up Little Cottonwood Canyon, which is also great for trail running and hiking, and taking photos.
Of course, for a half-day's drive you have some of the world's best scenery: southern Utah, but some of those parks are is closer than others- Capitol Reef really isn't a long drive at all – about three and a half hrs & has petroglyphs, slots, canyons, red rocks all that beauty so close. Also the other-worldly Goblin Valley is the same distance from Salt Lake and you really feel like you're on another planet. If you are in Salt Lake I would definitely recommend visiting those areas if you can, because you get so much beauty and scenery "bang" for not a lot of driving "buck".