" The best thing about living in my city is being so close to the sea and that its quite a small place so it doesn't take too long to get anywhere. We have tons of great beaches to choose from and many other outdoor places such as game farms (Shamwari, Kragga Kama Game Park, Addo Elephant Park) and off road bicycle trails (Norm Hudlin). We have all the modern comforts too such as malls, clubs and shopping centers. "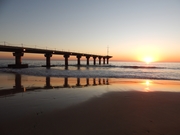 Shop
My favourite shops are definitely the wool shops (Little Angel [Shop 13, Newton Spar Centre, 3rd Ave], Plain & Purl [6th Avenue Shopping Centre]). I can't walk past them without going in. I think it's all those colours, I just can't resist!
Non craft related shops that I enjoy are the "cheap shops". One favourite is called The Variety Store [9 West St], they have everything from occasion outfits and props to art supplies, make up, toys, kitchen utensils and home decor. It's a really fun place.
If you're looking for cheap make up and jewelry then you should go to Vibes + [Shop.B26/27, The Bridge, Ring Rd]; it has every type of make up, make up brushes, make up carry cases, hair accessories and tons of jewelry. I love shopping there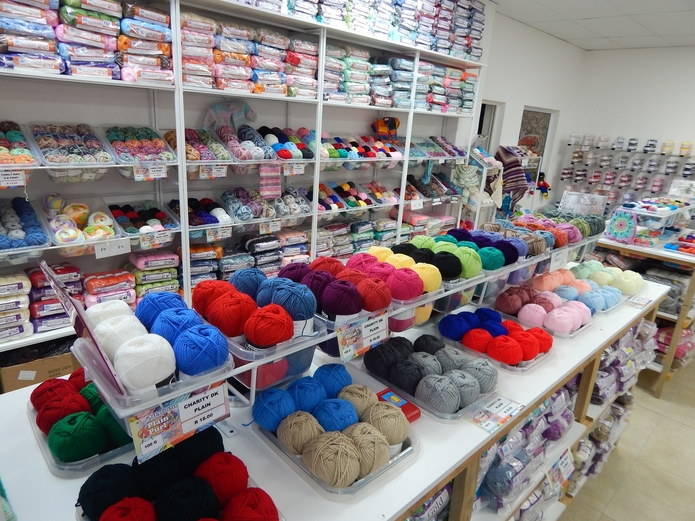 The best craft supply stores are Little Angel Decor [Shop 13, Newton Spar Centre, 3rd Ave], Plain & Purl [6th Avenue Shopping Centre] and The BEAD SHOP [No. 69A 4th Ave]. Little Angel [Shop 13, Newton Spar Centre, 3rd Ave] has the widest variety from wool supplies, crochet hooks, knitting needles, embroidery threads and hoops, beads, buttons, sew on patches, haberdashery, jewelry and costume jewelry, Asian wooden furniture. You can even find peacock feathers and vintage clothing there.
Plain & Purl [6th Avenue Shopping Centre] is a great shop for wool and it's a business which has been in their family since the 80's and moved to PE from East London a few years ago.
The Bead Shop [No. 69A 4th Ave] is great for beads -glass beads, wooden beads, crystal beads.etc- wire and a great selection of pendants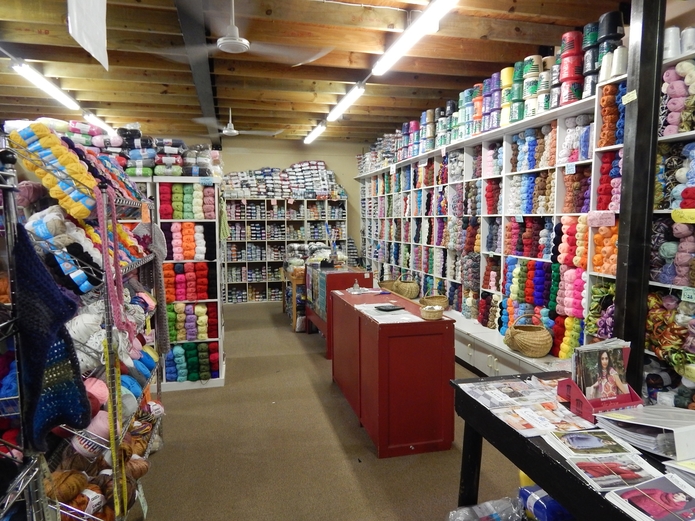 Crafters can sell their handmade goods at a designated market which is held on the last Sunday of every month aptly named: Art In The Park. It is held in St George's Park [Park Dr] which is the oldest park in Port Elizabeth, established in 1882. It has a beautiful glass conservatory which is an amazing place for taking photos. Other than that, people sell their crafts at school fetes and online.
Eat & Drink
One of the best places to eat is called Beer Yard [1 Cooper St], luckily it is only a block away from where I live. They sell craft beers and simple but tasty food, mainly burgers,pizzas and pastas. One of the most popular things on the menu that you can't get anywhere else is zucchini fries.
Other great places to eat are Vovo Telo [Raleigh St] - which makes amazing cakes and fresh baked bread everyday, anywhere on Stanley Street - Fushin Sushi [Shop 5, Stanley on Bain, 15 Stanley St] is the most popular restaurant on the street but there is also a Greek restaurant(Yiayas) if you're looking for something a bit different.
And probably the best restaurant along the beach front is called Something Good, it is also a road house so you can just sit in your car in the parking lot and a waiter will come and take your order and bring it to you. You can also sit in the restaurant which has a deck over looking the sea. It has an awesome relaxed vibe and the food is great and affordable. In fact, all the places I mentioned are very reasonably priced.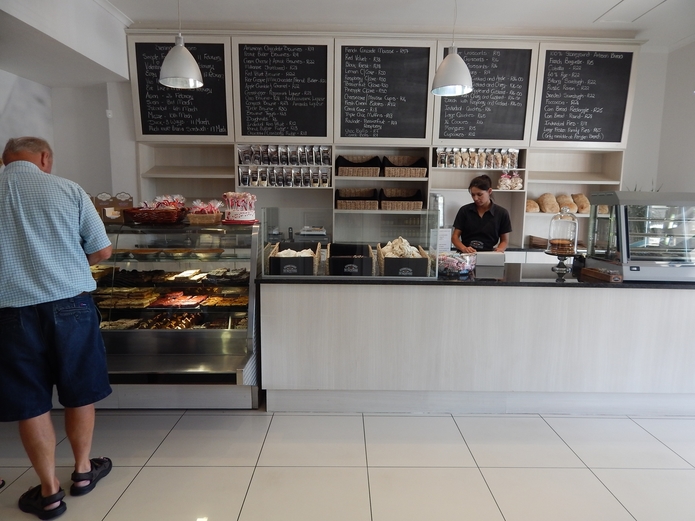 A popular place for sweet treats is The Pastryworks [Villiers Rd]. They make amazing varieties of brownies, cakes and pastries and they even do beautiful event cakes for birthdays and weddings. My recent favourite is a chocolate brownie which is smothered in caramel and choc chips.
The other great place for cakes will always be home industries. I don't know if this exists overseas but it's basically a little cake shop which is supplied by little old ladies and house wives who love to bake. Home made with love!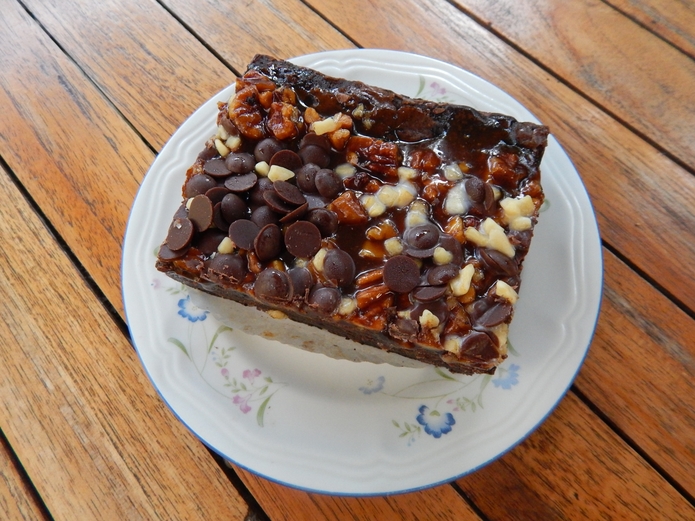 I don't drink much at all but fun places for drinking are Beer Yard, they have all the usual drinks but their main thing is the local and imported craft beers which are delicious.They have an awesome undercover outdoor area which is great for warm evenings and during the day. They even have a pool. A good place to have a drink during the day is at Barneys which is a deck right next to the sea. They also have really good food, live music and karaoke.
Craft
I prefer working on my own and I love to spread myself out and have everything I need close at hand so I craft at home.Port Elizabeth is known as "the windy city" so crafting outdoors is not always an option.But if you were doing something that didn't require too many materials then St Georges Park or Island Forest would be great places to craft outdoors. I've never seen anyone crafting in public though and you'd probably get stared at if you did :P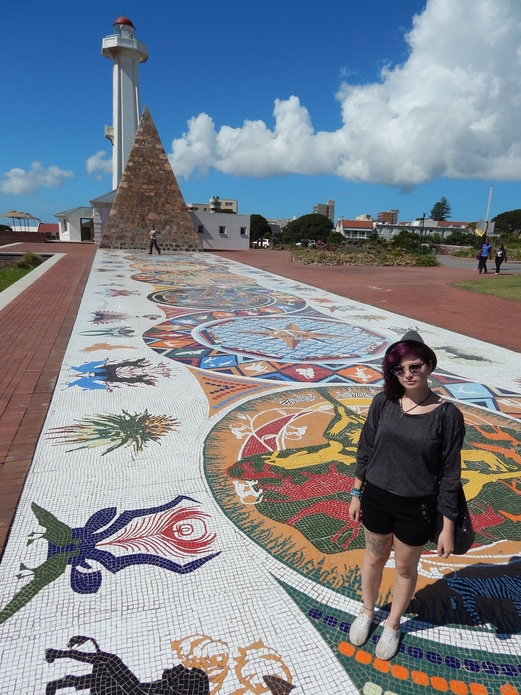 Unfortunately we have no craft clubs or groups in PE :(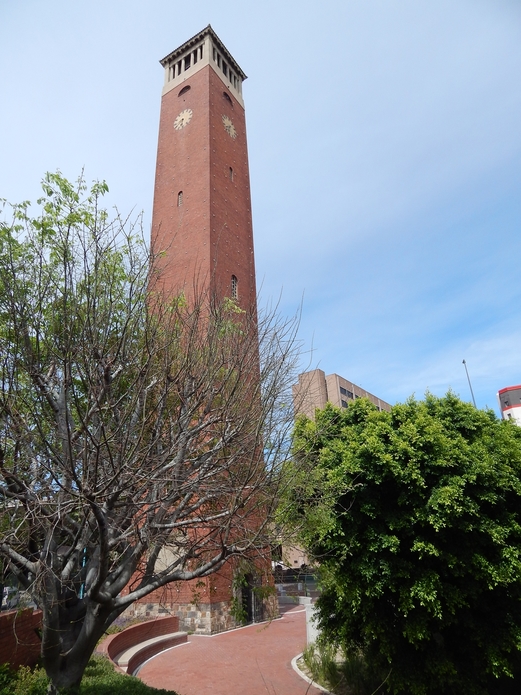 Because we have no craft clubs (that I know about) and because people don't craft in public, if you were looking for crafty friends, the best place to find them would be on social media sites like Facebook and CO&K. Or just hang out in the craft shops and strike up conversations with people buying similar craft supplies to you. Although you might get the opposite effect to what you were going for as people might run away!
See Something Special
A quirky feature in the town is a wall along the oceanarium which has a row of different length metal pipes that play the Coke-a-Cola jingle if you run a stick along them.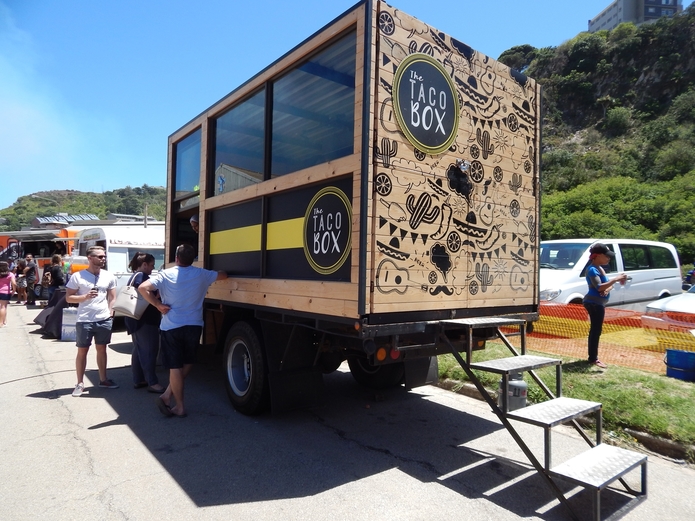 There is a great African market at The Boarwalk Entertainment Center where you can get many handcrafted souvenirs such as carved wooden statues and bead work necklaces, key rings and ornaments.
Inspiration
I find inspiration in the amazing attention to detail of the architecture you can find down in the oldest part of town - Central. There you will see the Main Public Library [], built in 1902 with a beautiful white marble statue of Queen Victoria at the entrance, old churches and other buildings that used to be shopping centers and business offices. There are gorgeous old houses from the 1800's in Richmond Hill - I actually live in a house that was built in the 1800's, it is a national monument and we are not allowed to make changes to the outside appearance of our house without permission from the municipality to maintain the history of Port Elizabeth.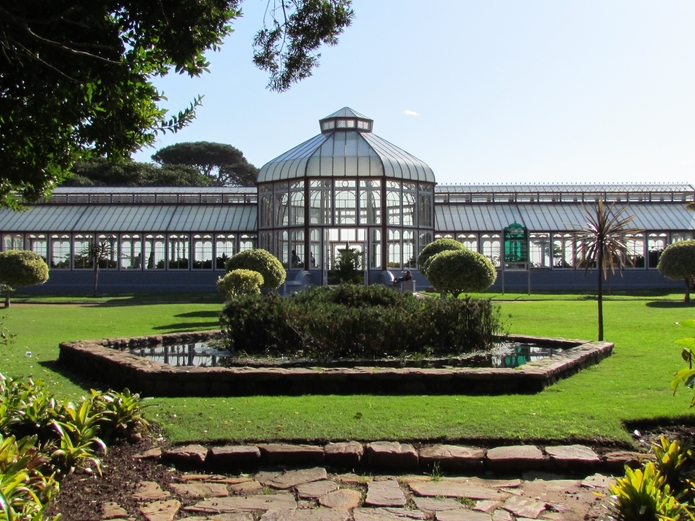 Attractions that all tourists should see are: The Pier at Hobie Beach [9 Little Bandle,, Marine Dr]
The Donkin Reserve [Belmont Terrace - Donkin Street] - named after Sir Donkin, the founder of our town.Here you will see the stone pyramid and a small lighthouse. There are walkways and park benches, and it overlooks the city.From there you can see the harbor and beachfront. The stone pyramid was erected by Sir Donkin in the 1800's in memory of his wife who the city was named after
The Campanile - a 52 meter tall brick tower, erected in memory of the 1820 settlers containing 204 steps overlooking the harbor and Donkin Reserve
Fort Frederick [South Africa] - a stone fort built in 1799 by the British forces to defend against the French. One of the 1st structures to be built in PE. No fire was ever shot from the fort
Addo Elephant Park [R335, Addo, 6105, South Africa] - an amazing game park about 30/40 minutes outside of PE in a small farming town called Addo. You can see elephants, giraffe, wildebeest, many types of buck, warthog(bush pig), jackals and lion. It is huge and its worth spending a whole day there. There is a restaurant at the entrance but we prefer to take picnic lunch and stop in one of the rest areas. You can drive in your own vehicle at your own pace or take a guided tour on a game vehicle.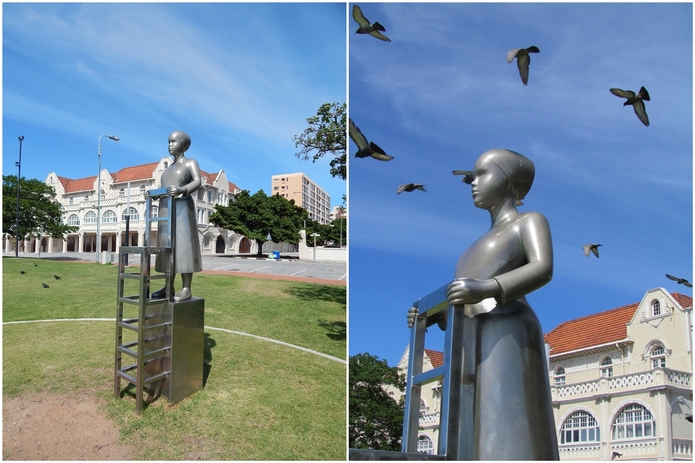 Great places to take photos include the Donkin Reserve, The Glass Conservatory, The Camponile, Fort Frederick, any of the beaches and the lighthouse at Cape Recief (one of our beaches which is also a wild life reserve. On the site there is also a penguin sanctuary named SAMREC which is another must see)